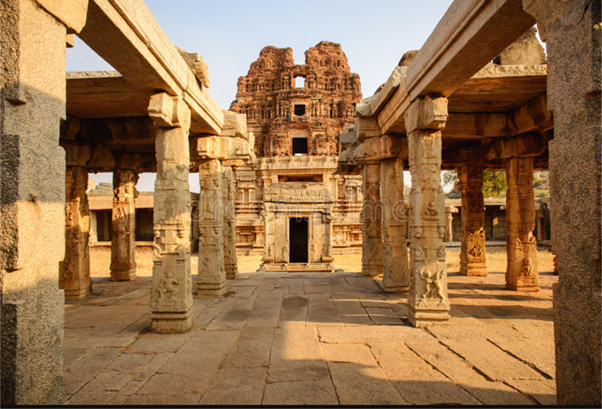 The unfortunate occurrence of the deadly coronavirus put a halt to adventurous activities in and around India. But with the lockdown lifting in the cities and the vaccination of people, traveling options are opening up.
But we are not completely scot-free yet since there are some places where the cases are rising while other cities are experiencing relief. If you are planning to travel post-COVID, then you have to list out the safest places to travel and adhere to the safety guidelines by the Tourist Ministry to make your itinerary safest.
To simplify your research for the best places to travel in India, here are the 7 best destinations that you can visit to explore without worrying about getting infected.
1) Bori-Satpura Tiger Reserve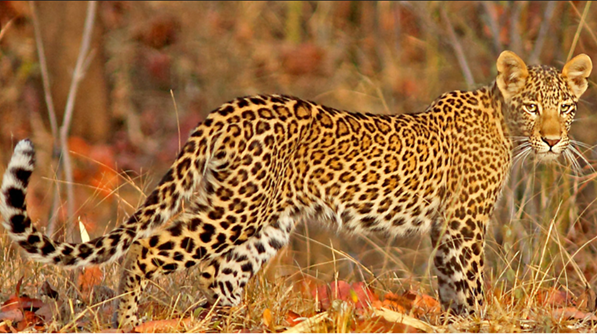 Situated in the Hoshangabad district in Madhya Pradesh, Bori-Satpura is the oldest forest reserve in India. This wildlife sanctuary is spread across a 1427 sq. km area, and there are a variety of ways to reach and watch the wildlife around here. One can opt for walking safari, jeep safari, elephant safari, or boat safari to witness the beautiful range of wildlife here. The place is not quite popular and is yet to be explored by many, and ideally, this is what makes it the safest travel treat during COVID times. It is the best place to ignore crowds and peacefully observe the wilderness of this place having a broad range of mammals, species, and reptiles. Bori-Satpura tiger reserve is your perfect travel destination sight for forgetting about the current stressed times. Make sure you are vaccinated before you head to this wildlife sanctuary.
2) Mirik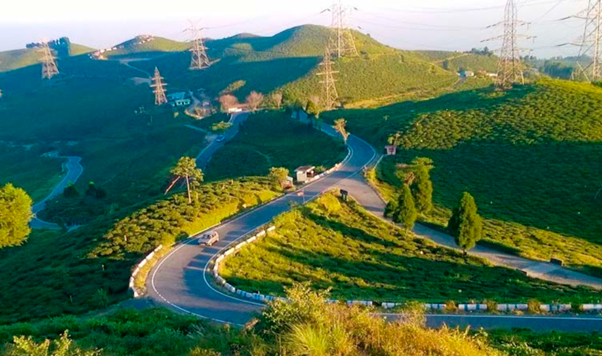 Mirik is another great tourist spot situated in the tranquil hills of Darjeeling district in West Bengal. It is a famous tourist destination owing to its natural beauty, and serene climate. The place is situated 5000 ft above the sea, frightening hills, an orange orchard, and exuberant greenery. It is the perfect destination for the traveller that are athletes and running lovers looking for a place to have an adventurous experience. It is a safe place to travel and you can even wander around the Marma valley near Mirik. While you trail down the valley, you can feed yourself with the thukpas and momos. You can even have a Darjeeling tea tour, have an eco-walk in the lush green gardens of Mirik, have a full day tour at Mirik Lake, and the options are limitless. Some of the major tourist attractions of Mirik are Sumendu Lake, Tingling View point, and Rameetay Dara.
3) Valley of flowers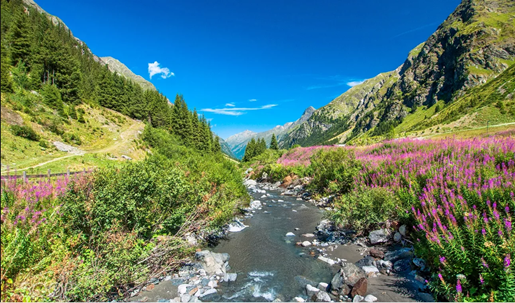 The Valley of Flowers in Uttarakhand is popular for its alpine flowers and alluring meadows. If you are vaccinated, regular with your workouts, and stick to healthy eating, then you are eligible enough to visit this place. This charming tourist site is located in the Garhwal region of Uttarakhand. It is a UNESCO world heritage site since 2005 and one of the friendliest places to visit to have a pleasant traveling experience. This picturesque site is a safe and astonishing option for trekkers or mountaineers. Here you witness the most captivating beauty with a wide array of flowers blossoming in the garden and rare enchanting birds flying above and around them.
4) Chail Hills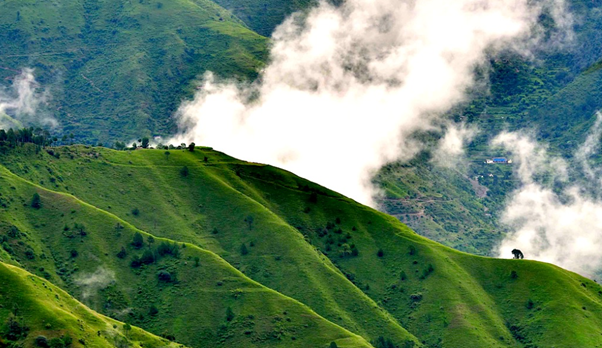 Chail Hills is a hill station in Himachal Pradesh famous for its benign beauty and charming forests. One of the best things to do in Chail is campaigning, hiking, trekking, and other adventurous activities since it has dense forests, lavish greenery, and heavenly views that you can enjoy while sitting by the bonfire in the night after hiking all day. The best tourist attractions here are The Chail Palace, Chail Wildlife Sanctuary, Kali Tibba, and The Chail Cricket Ground. Chail Wildlife Sanctuary is amongst the largest hills spanning over the area of 110 sq km while the Cricket Ground in Chail is the world's highest at a height of 2444 m. Chail hills are the best tourist destination for campaigning enthusiasts. Make sure you have a negative COVID-19 test report before you make a booking in Chail Hills.
5) Hampi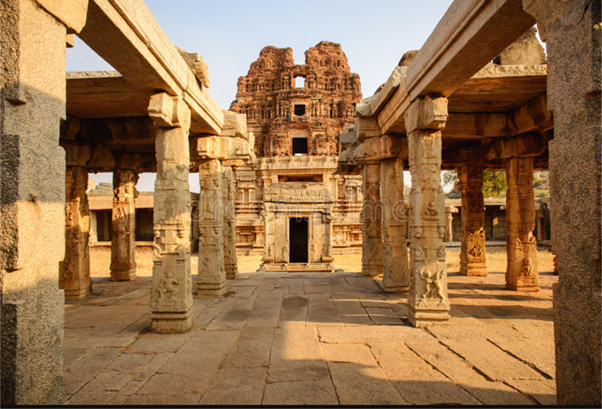 Hampi is located in east-central Karnataka and is one of the major tourist attractions popular for its land of ruins and being the UNESCO world heritage site. The place has marvellous ancient temples, ancient markets, aquatic structure remnants, royal pavilions, and all the creative artwork and structures that represent our ancient history. You can travel around and rejoice in the beauty of the most famous archaeological sites here. Millions of tourists from around the world come to witness this magnificent destination each year. Some of the best places to visit in Hampi are Royal Enclosure, Achyuta Raya Temple, The Jewel of Hampi, etc.
6) Varkala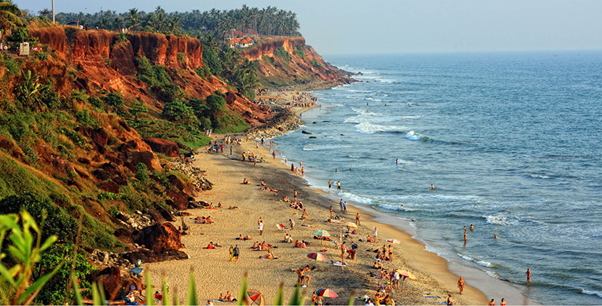 Varkala is a famous town in Kerala surrounded by amusing laterite cliff hills, beautiful palm trees, and soothing golden beaches. If you consider yourself a Yogi, then this place is heaven for you since at every step you can find a yoga studio or an ashram teaching yoga. This coastal town is sure to wipe away your stresses with its calming beaches like Papanasam beach, which by its name suggests having mightiness to clear your sins. Another soothing beach in Varkala is the Kappil Beach where you can enjoy the sparkling water of the Arabian Sea and have a satisfying walk on the golden sand while the sun turns orange in the evening.
7) Old Silk Route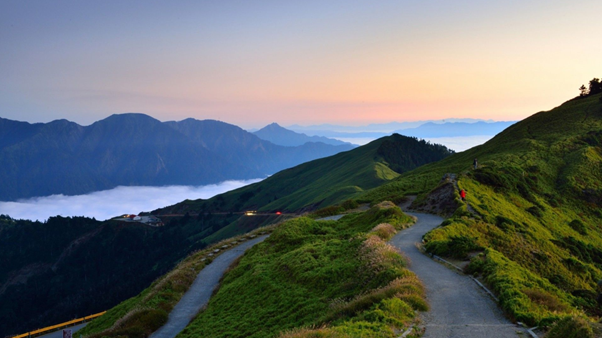 Old Silk Route or Silk Road is an ancient hill road in Sikkim. It is a crucial part of Sikkim and an ancient trade route that connected India to China. Traveling through this route, especially on bikes provides for the most enchanting experience as you move along. The Silk Route starts from Pedong in Kalimpong district and then goes through Rongli, Zuluk, Nathang Valley, Chumbi valley of Tibet, and further to Lhasa. It has high-altitude lakes with the Kupup Lake being the most mesmerizing Lake of all. It is the safest place to travel and treat bikers longing for a long ride post the unlocking phase.