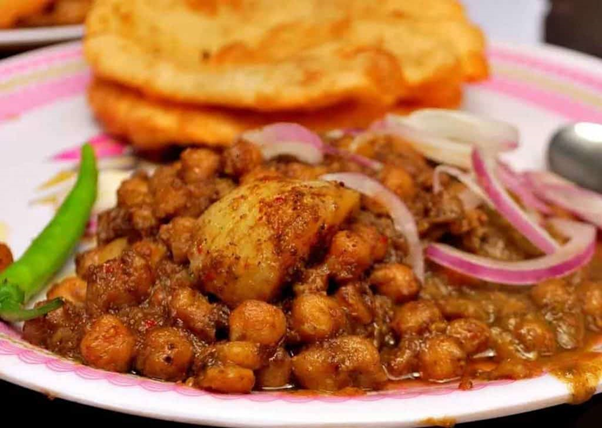 Whether you are visiting India or an Indian roaming around the cities for fun, street food is one thing that cannot be missed. Street food in India is amongst the major attractions in the different cities of India and there is no limit to the variety and specialty you can find when it comes to street food. You can find almost all types of Indian or western dishes being sold on the streets. The type of food items also depends on the city or place you are visiting. But there is some common yet famous street food that can be found in most parts of the country.
Without further delay, let's get to the best street foods that you have to try to have the best devouring experience.
1: Vada Pav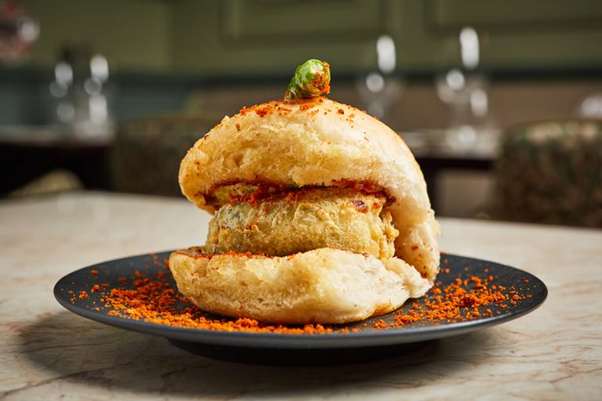 Vada Pav is the most classic street food in India to try, primarily if you are visiting Mumbai. It is an iconic street food of Mumbai and it is important for you to taste this soft and spicy delight. The reasons why it is so popular amongst people are the fresh spices, tasty potato mash, soothing dips, and of course, its affordable price. This famous food of Mumbai has its origin in Maharashtra and is a street food you can find after every few walks on the roads of Mumbai. Vada Pav dish consists of a bun roll and vegetable curry. The bun is heated using a lot of butter and is served with mixed vegetable curry that is made by creating a perfect blend of vegetables. Vada Pav stalls are too crowded in Mumbai during the daytime, so you better grab one piece of it and join the crowd.
2: Samosa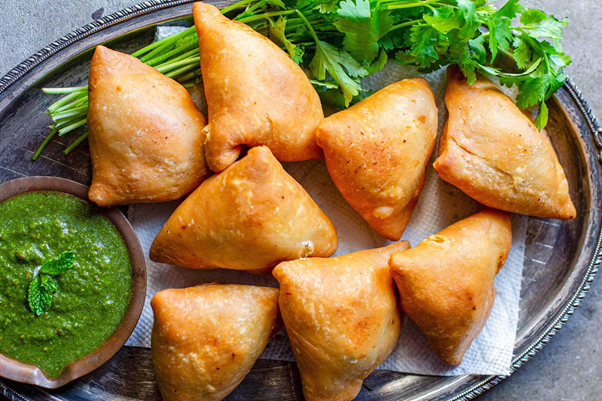 No matter how monotonous or old it gets, samosas are one of the greatest Indian snacks to be relished. Samosas are the best street food and can be found anywhere in India but if you want to experience the best of samosa, then, Delhi, Rajasthan, and Madhya Pradesh are some of the best places where you can find the tastiest samosas. Samosas are best served hot and are made using maida (fine wheat flour) and potato mash mixture. For making them, a dough is prepared with the wheat flour, and then, after taking a small piece, it is turned into a triangle cup and filled with the spicy potato mixture and then the cup is closed. In potato stuffing, one can add various items such as peas, fresh cheese, nuts, etc.
3: Ghugni Chaat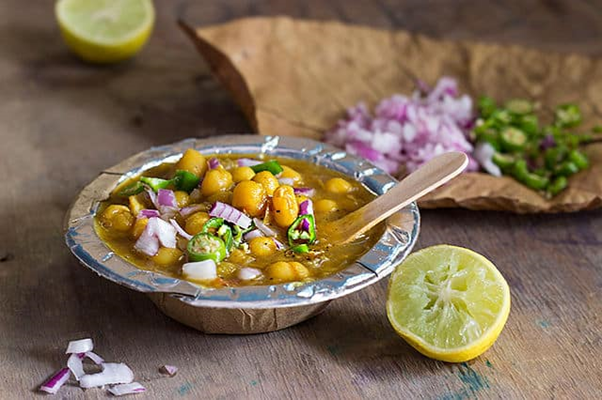 Ghugni Chaat is a famous street food in India that originated in West Bengal, India. When traveling in West Bengal, you can find this food in every other place, and still, you won't get tired of it. It is light, easy to digest, and incredibly tasty. It is made using yellow dal (lentils). Lemon and other spices are added to the boiled yellow dal, which makes it a healthy food option as well. This street food is perfect to satisfy the small hunger pangs, or when you want to snack while shopping around in the market. One can easily find a lot of vendors selling the famous Ghugni Chaat in the streets of West Bengal.
4: Momos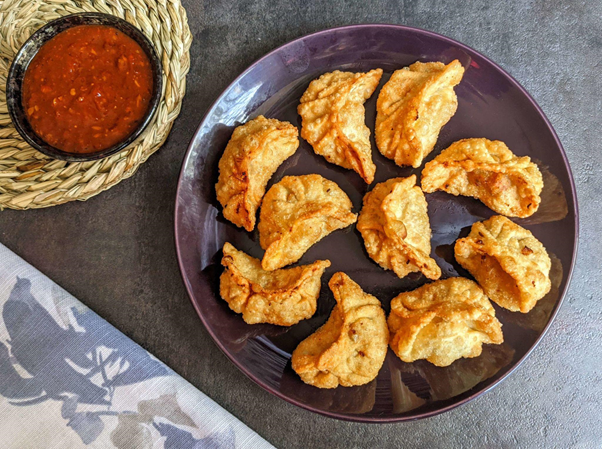 Street foods are incomplete if there are no momos included. In Delhi, one can find momos stalls everywhere and the city is famous for this street food, though it is a food item that originated from Tibet. Over the years, this dish has started coming into a lot of varieties such as paneer momos, tandoori momos, fried momos, chicken momos, and it is hard not to love momos in all their different forms and tastes.
5: Pani Puri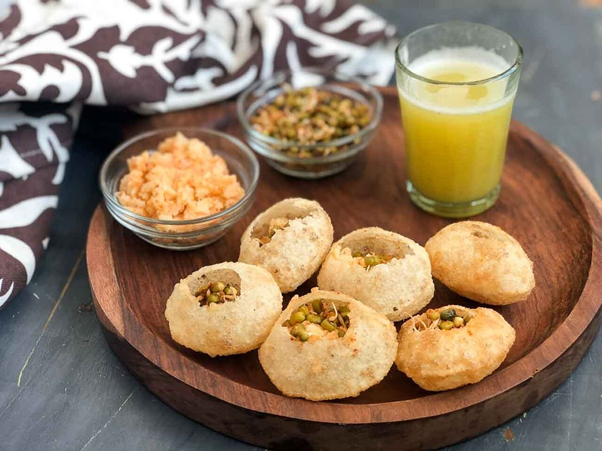 Pani Puri is the most loved street food in India, and it is impossible to pass by a Pani Puri stall and not eat it. It is utterly delicious, and you just cannot have enough of it until your stomach is full. Pani Puri is known by many other names such as phuchka, golgappa, and a lot more names in the different parts of different cities in India. Pani Puri is a small round ball made by frying small pieces of dough made of either whole wheat or wheat flour. For the stuffing, there is a potato mix added to the Pani Puri ball, and then the ball is dipped in the water prepared by adding tamarind, mint, lime leaves, etc. Then, you have to take the flavored water Pani Puri inside your mouth and enjoy the deliciousness of this famous street food.
6: Aloo Tikki Chaat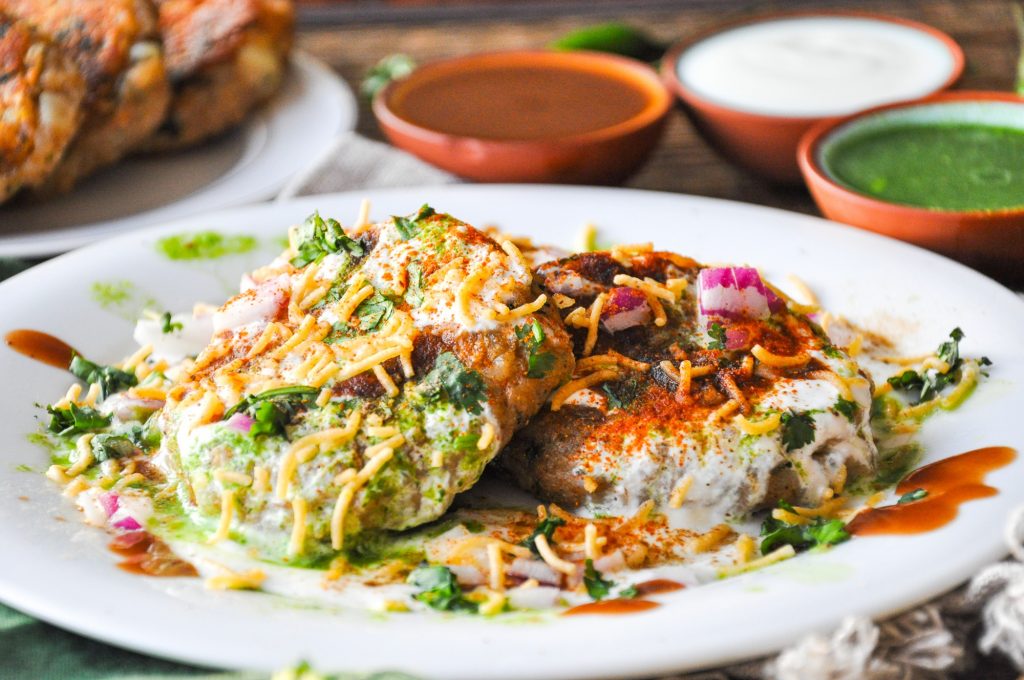 Aloo Tikki is the tastiest snack and street food you would love to have. It is like a potato at its crispy best. Aloo Tikki is prepared by making a potato mix, giving it a round shape, and then heating it on the low flame for several minutes in order to make it extremely crispy. Then, other items are mixed such as tamarind sauce, or green chili sauce, and dahi (yogurt) to prepare the final chaat. Also, other food items such as bhalle, papdi, are added to the chaat to enhance its taste to another level. It's not just India, this street food is famous in other countries as well, and you don't want to miss out on this street food in this life.
7: Kathi Roll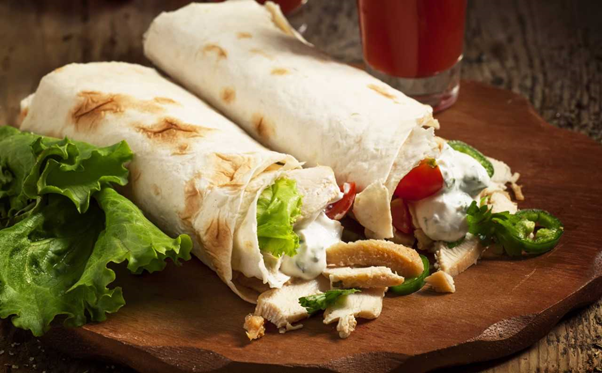 Kathi Roll is a parantha stuffed with kebabs and dressed with onions, lime juice, green chili sauce. These rolls are extremely popular, tasty, spicy, and one full roll, and you are done till your next meal. There is also an egg roll that is made by filling the paratha with an omelette. This snack is made in a variety of styles and is a quick snack when you are hungry and want to feel full without spending a lot.
No matter if you are craving something sweet or the perfect snacks to fill your appetite, opting for street foods is something you won't regret. Moreover, besides being extremely delicious and fulfilling, street foods are also not hard on your pocket.