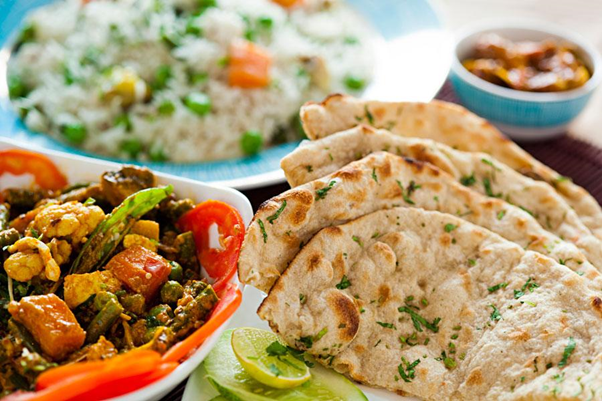 There are many Indian veg dishes that are extremely easy to cook and it does not take much time to prepare them. These dishes are delicious, healthy, and are ideal for everyday eating. If you are thinking of giving Indian veg dishes a chance, then there is no limit to the recipes you can try. You can make any of these veg dishes and serve it hot with chapatis, parathas, or rice, to yourself and others. Most of the veg dishes follow the same method of cooking, but there is a difference when preparing different food items before cooking them.
Here is the list of the best veg dishes in India to have a perfect full meal.
1: Malai Kofta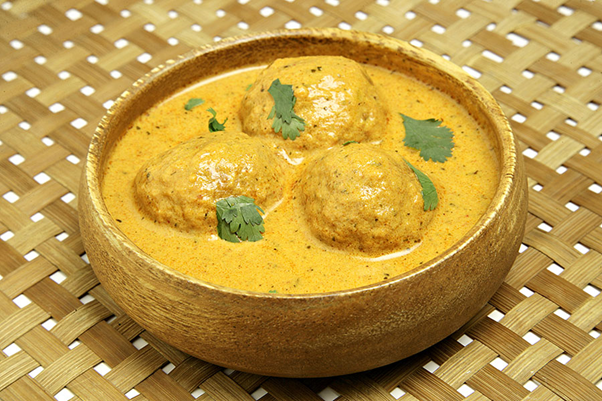 Malai Kofta is one of the yummiest traditional Indian dishes that have been in Indian cuisine for centuries. This dish belongs to North India and is cooked in Indian homes occasionally. Everyone loves it because of its creamy texture and mouth-watering flavor. It is one of the common dishes in festivals and parties. Malai Kofta is a dish consisting of paneer, fried potation, and deep-fried flour dumplings. The flour dumpling is crispy from the outside and soft from the inside. The creamy texture is attributed to the creamy gravy made using tomato, cream, and spices to enhance the heavenly taste. This creamy gravy is poured over the kofta balls before every serve. This dish is an ideal main course for Indian occasions.
2: Mutter Paneer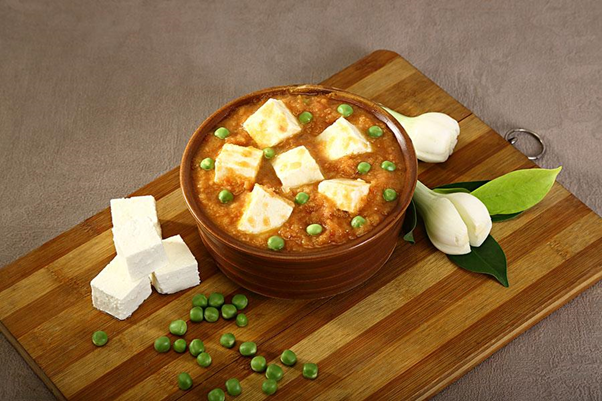 Paneer or Indian cottage cheese is a food item that has to be there at weddings and parties in India. Even in Indian homes, whenever a paneer dish is cooked, it is considered a special day although there is no occasion or festival. There are many dishes made using paneer such as Kadai-paneer, shahi paneer, paneer butter masala, and mutter paneer. Mutter Paneer is a basic and traditional recipe that is relished by every Indian. This curry dish is served well with anything be it rice, chapatti, paratha, or naan. The dish is quite easy to make using the typical tomato and onion tadka, making a curry, and adding the fried paneer and boiled green pea (mutter) into it.
3: Rajma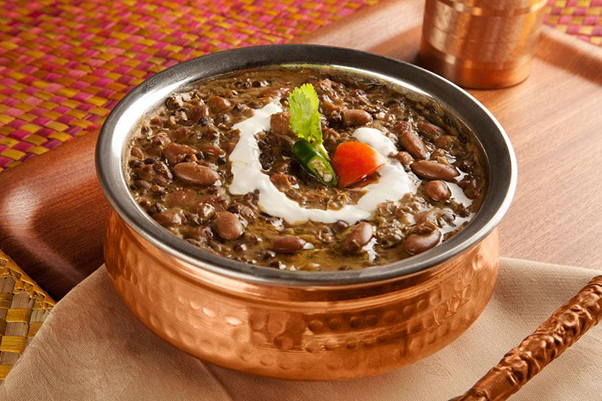 Rajma is another famous veg dish in India that is widely cooked in North India. Rajma is the Indian name for the red kidney beans that are extensively boiled and once they soften, these are prepared with the tomato and onion tadka for making a rich gravy. One can make it as spicy as they wish by seasoning it according to their preferences. This North Indian dish is usually made for celebrations and festivals, but it is not necessary since one can make it anytime at home. It is served with chapatti or rice and tastes better with everything. These nutritious beans are amongst the most loved and famous veg dishes in India and there is no chance for you to not like it when you try this dish yourself.
4: Kadhi Pakoda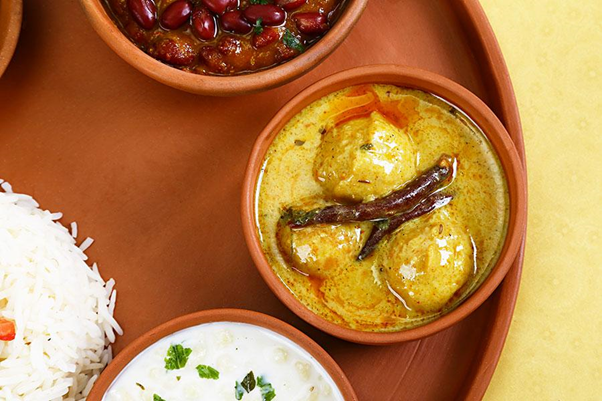 Kadhi Pakoda is a yummy and appetizing Indian dish that is prepared using yogurt and besan (gram flour). It is basically a gravy prepared using yogurt and besan mixture, which is heated for hours to create the perfect blend. Then, pakodas are made using the besan, and one can also make onion pakodas or add fried potato to the gravy if they like it. Then, a strong tadka is prepared with onions and is added to the curry. It is one of the loved and common Indian veg dishes prepared in Indian households. Its taste is striking because of the yogurt and the tadka using which it is made. It is served with both rice and chapatis. Preparing this dish requires patience since the gravy mixture has to be heated cautiously for hours because it is the manner in which it is prepared that determines its taste.
5: Misal Pav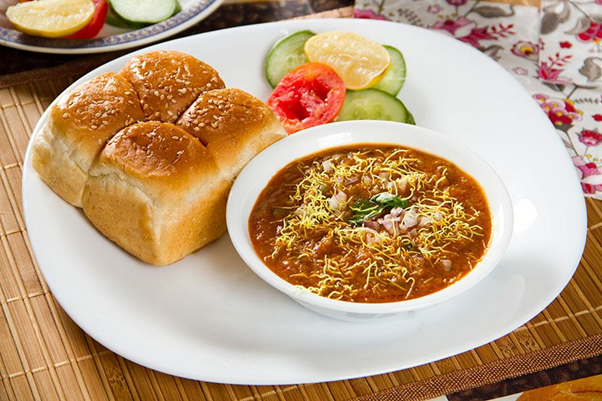 Misal Pav is a healthy veg dish in India and is best served as a breakfast since it is not heavy, unlike other Indian main course dishes. The dish has its origin in Maharashtra, India, and the misal in the misal pav means curry and pav is a soft bun. Misal or curry is made by preparing a mixture of sprouted beans, onions, chivda, chilli, potatoes, etc. The pav or the bun is cooked with butter and is used as a chapati. One has to take a small piece of bun and mop the misal or curry with it, and enjoy this light and healthy breakfast.
6: Mixed Vegetable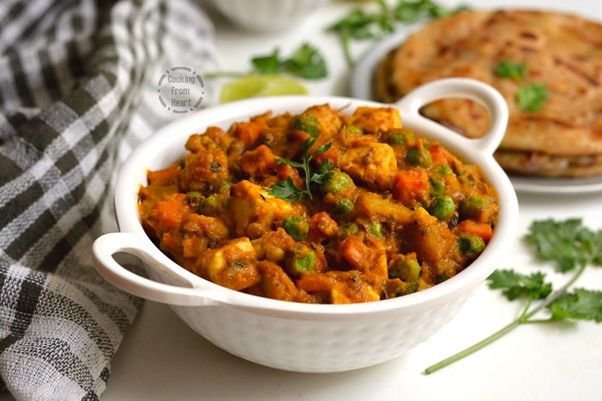 As the name suggests, the mixed vegetable is prepared to combine different vegetables, and is easy to prepare the dish. The dish is an extremely healthy option since it is prepared using green vegetables and can be enjoyed well with both rice and chapattis. You can benefit from many nutrients by preparing this dish using leafy greens such as cabbage, cauliflower, capsicum, and more. One can also add french beans or peas to their liking since the dish can be made in many styles. Also, it can be made spicy or saute with mild spices to get the best health benefits.
7: Navaratan Korma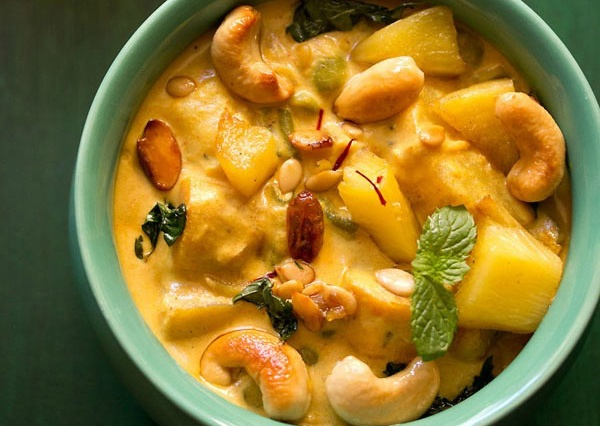 Navratan Korma is a delicious and creamy veg dish in India, and it's made using the nine ingredients that's why it is called navaratan. The nine ingredients are the vegetables, fruits, and nuts used in its making, and their also a creamy gravy to add to the flavor. It is prepared using different methods around the country. It is originally a Mughlai dish that used to get served to the kings and princes of India during the Mughal period.
You can become a pro at cooking veg in no time since these dishes are easy to make and one can alter the cooking and seasoning style based on their preferences. To fall in love with vegetarian food, these dishes are yours to try.