Sustainability has become a core element for major brands around the globe. Beauty and personal care brands are assuming the form of an organic brand and are finding ways to make environment-friendly products. Also in India, beauty and fashion brands are leaving no stone unturned as they keep on emerging with ground-breaking innovative ideas to make their brand more sustainable and reliable.
The Indian beauty industry is progressing at a rapid pace and is expected to grow by 25% each year and account for $20 billion by 2025, as estimated by industry experts. Amongst various industries contributing to environmental degradation, the beauty industry has long been criticized for adversely affecting the ecosystem. From releasing toxic non-biodegradable products to chemical discharge, there is no reason why more and more people, and especially the younger generation are abandoning using the products of such brands.
However, this does not hold true for all the brands, as some beauty brands are sincerely working to look after the planet by making environmentally sustainable beauty products. These handfuls of beauty brands have proven their dedication to minimizing the damage caused to the planet earth, and at the same time, ensuring that their customers get the results they expect from their beauty products.
So if you too, are searching for the best brands in India that supply the best beauty products by encouraging sustainable beauty, then you are in the right place.
Here is the list of the top 7 sustainable beauty brands in India.
1)- Mamaearth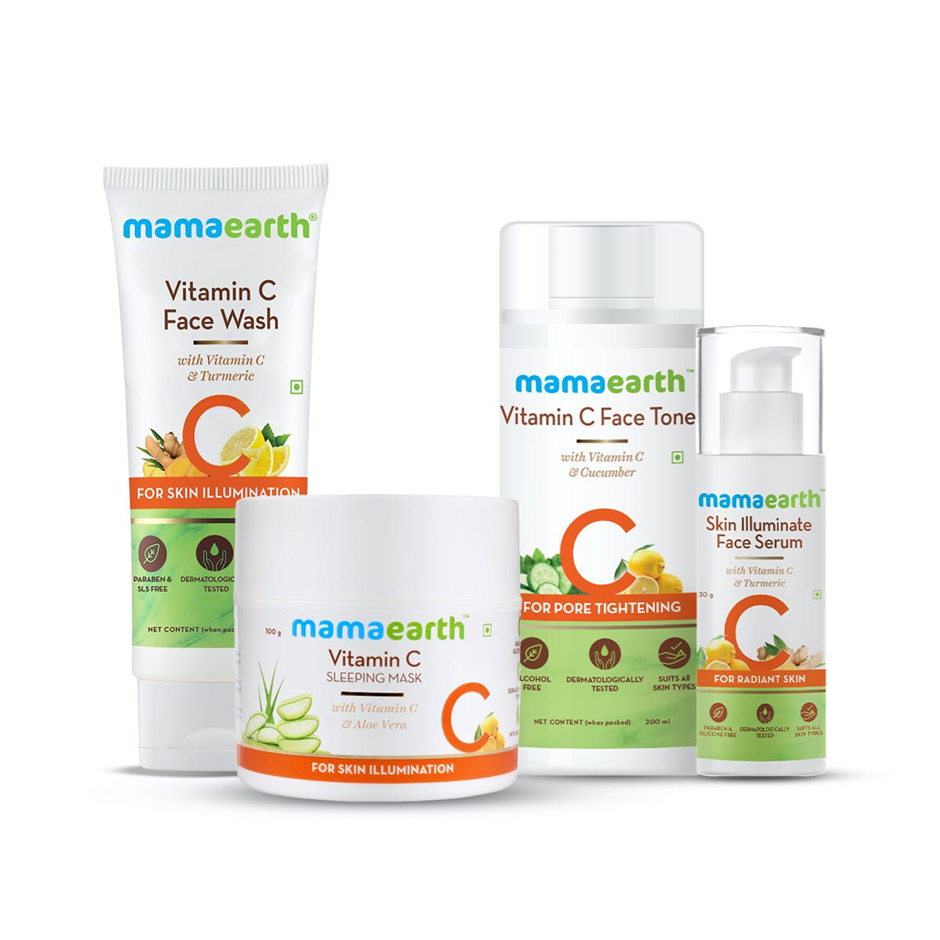 Whenthink of eco-friendly beauty products, Mamaearth is probably the first name that comes to mind. It is also because the brand is now becoming more popular as more and more people, especially the social media influencers are using and promoting it. It is a veteran brand and is considered amongst the topmost brands for using sustainable beauty products as the products are composed of natural ingredients in their entirety.
It is also the first Asian company to be certified by Made Safe, which is an organization providing certification after testing the products for the presence of toxic substances and their effects on different environmental aspects. The brands provide the perfect combination of science and Ayurveda. It makes natural products that are clinically and dermatologically tested, and also conform to international standards.
2)- Ruby's Organics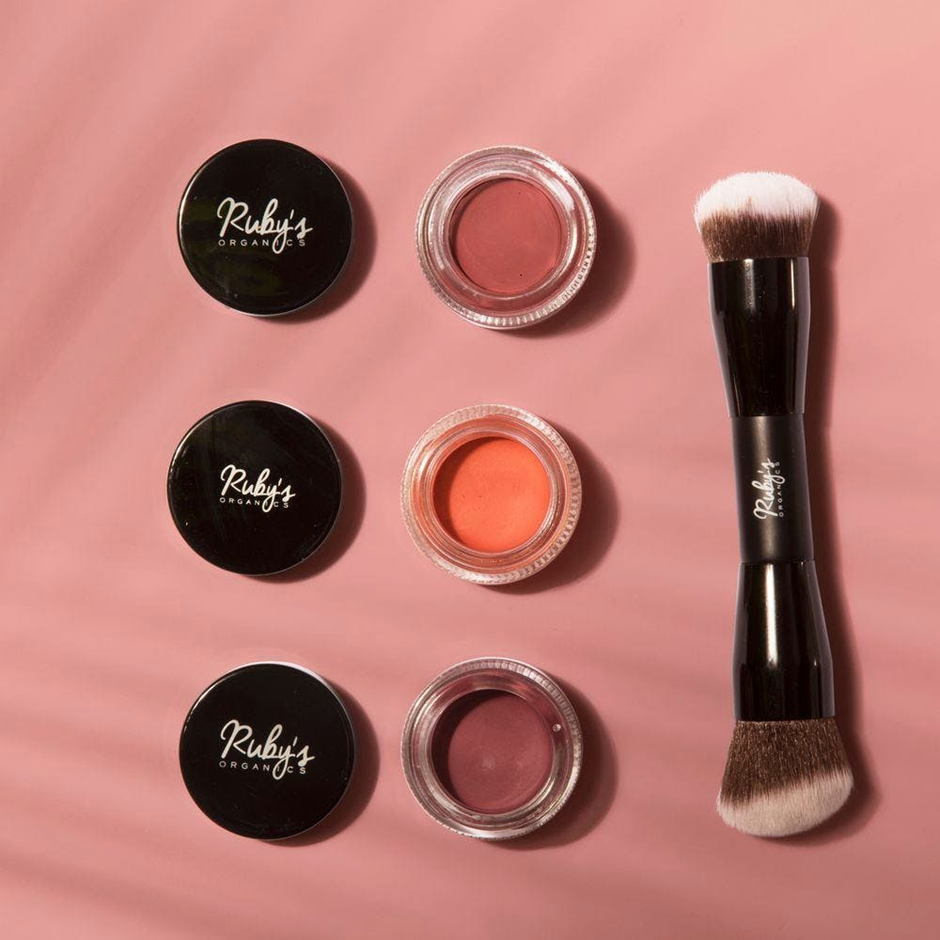 Ruby's Organics is a trusted brand for purchasing organic beauty and makeup products. The brand claims to make use of natural and bio-active ingredients to create its whole range of beauty and make-up products. It is considered the first organic makeup brand of India, with its products stemming from the kitchen of the founder-Rubeina Karachiwalla. The founders herself tried and tested various beauty products due to her keen interest in makeup and beauty. She observed the harmful chemical makeup products had on her skin and this inspired her to create her own range of organic makeup products.
The brand is based on the premise of value-added skincare. The ingredients used in her products are organic and locally sourced, as she provides employment to women in rural areas. Moreover, her products are specially curated keeping in mind the Indian skin tone, their lipsticks, foundations, and blushes are amongst their most famous and bestselling products.
3)- Earth rhythm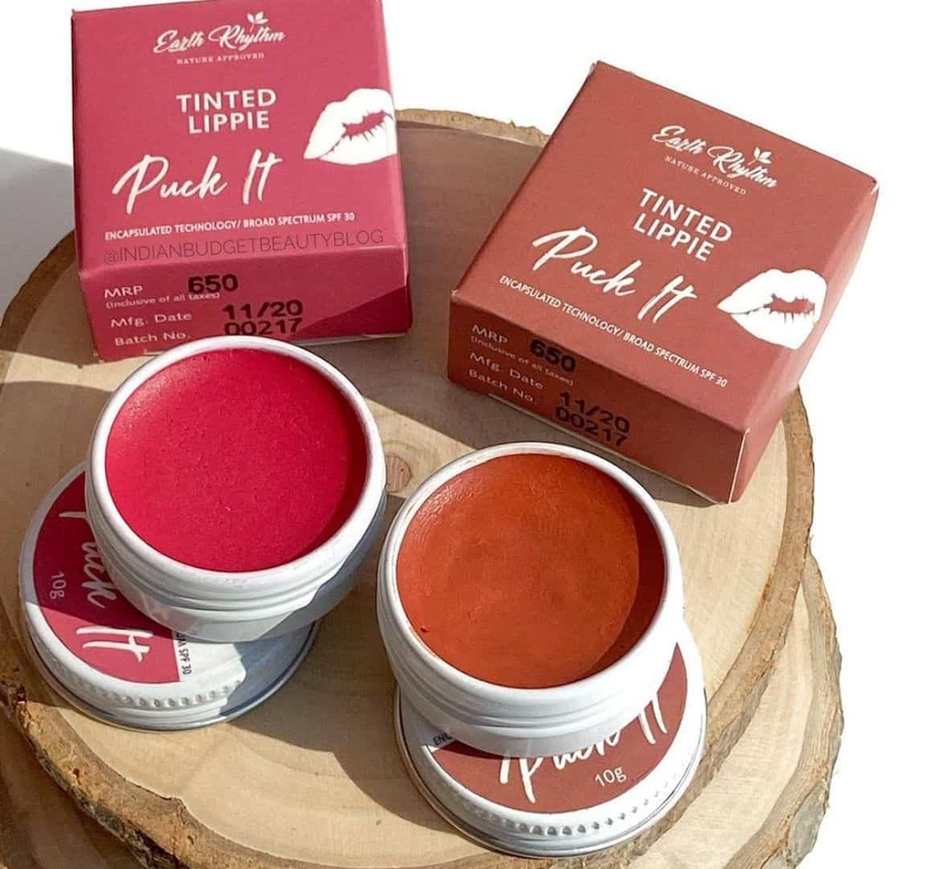 Earth rhythm is a body and skincare brand in India creating eco-friendly products using zero-waste and ecologically sound practices. Their beauty and personal care products are composed of natural ingredients and organic materials only. Abstaining from the use of plastic or bubble wraps, Earth rhythm uses cardboard boxes and tin containers for delivery purposes, which can be further recycled once the product is fully utilized. This way, they promote sustainable beauty and zero-waste management.
They offer a wide array of products and services concerning the beauty domain. They provide eco-friendly products for your hair, face, body, etc. They offer organic makeup materials. Their services can easily be customized according to your needs, as they facilitate selecting products based on skin type, skin condition, and other specific requirements. They are undoubtedly amongst the best brand to trust if sustainable living through the use of environment-friendly products is your purpose.
4)- Plum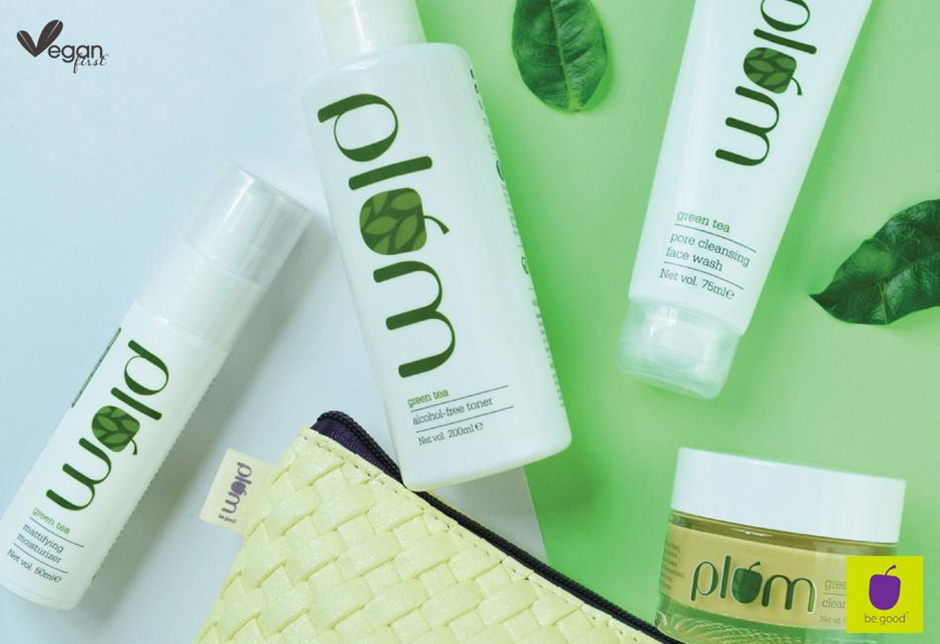 Plum has established a name of itself as the most reliable and all-inclusive organic beauty brand in India. Their beauty products are free from phthalates, parabens, and other harmful chemicals believed to damage natural skin beauty. Their sustainable beauty products are laden with natural and organic ingredients. They only make use of chemicals and natural ingredients that do not harm the skin in any manner and thus, they are the ideal sustainable beauty brand in India.
Their comprehensive range of beauty products supplies for all your beauty and personal care needs, whether you need organic products for your skin, hair, or body. To further add to their dedication towards the environment, they follow the policy of minimizing waste generation by opting for recyclable packaging. Acne-controlling products, face serum, body oil, and lip lams are among Plum's best-selling products.
5)- SoulTree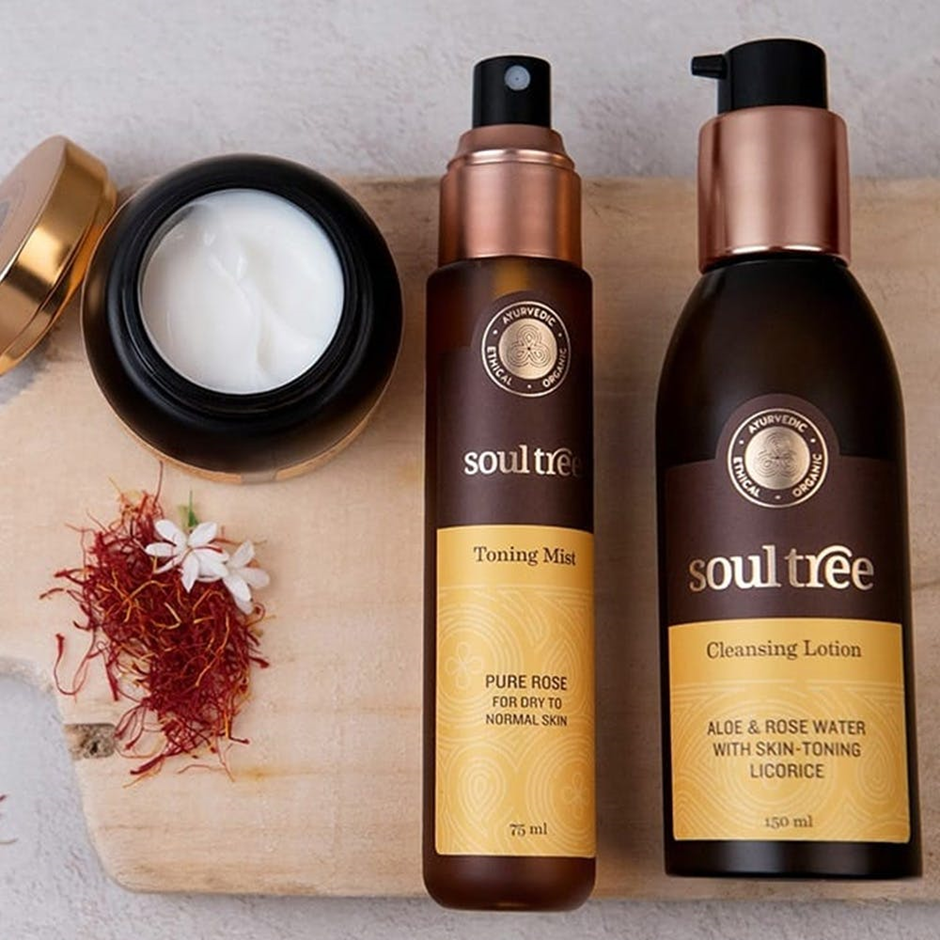 SoulTree is amongst the pioneer sustainable beauty brands in India. Its products are rooted in the inspiration of the founder for creating an utterly organic and natural range of beauty care products. SoulTree is a product of its mother company Vedicare Ayurveda Pvt. Ltd- a company that directly sources the herbs from the local farmers and sells them to the domestic and international markets. The company emerged as an Inspiration of the founder-Vishal Bhandari who wanted to launch a personal care brand that will serve the purpose of sustainable living and lend support to the farmers as well.
SoulTree is the contribution of the CEO to support the well-being of the plant and its people. The brand offers a multitude of organic products from skincare, body care, to Ayurvedic makeup. Its makeup products include Ayurvedic kajal, lipsticks, BB creams, mascaras, etc.
6)- Bare necessities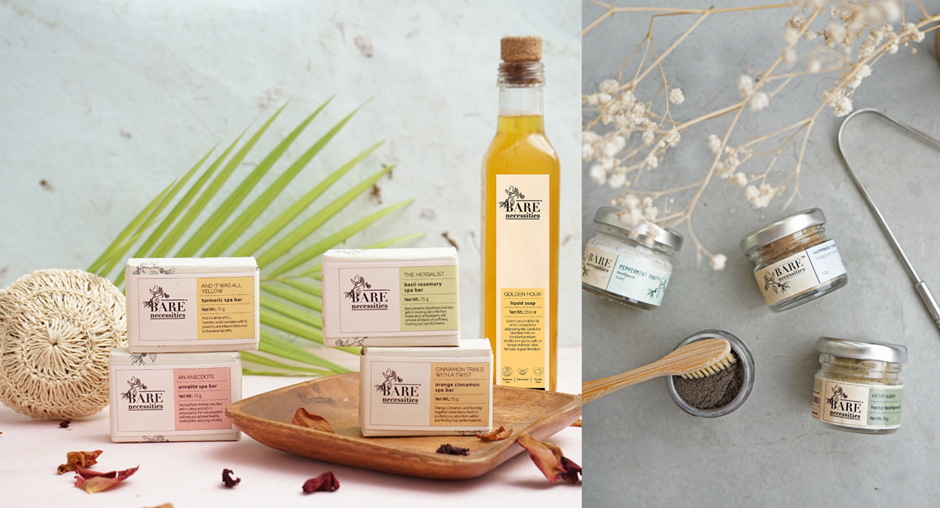 Bare necessities is the topmost sustainable beauty brand in India offering organic products with eco-friendly packaging assuring zero wastage. The brand is based on the premise of zero-waste living and making such living available to those who want it. Sahar Mansoor- the founder of the company, disturbed by the litter and waste-picking with bare hands and concerned about the environment and health of the people, decided to build a company that promotes sustainability by making zero-waste products. Her brand sells not only beauty essentials, but the range extends to selling items for each need of your home like kitchen. This zero-waste company encourages everyone to become a conscious consumer and opt for only sustainable solutions.
Their environment-friendly range of products includes sustainable products for body care, hair care, dental care, face care, menstrual cups, and a lot more. Moreover, they do not use plastic bottles and instead use glass jars and paper to deliver their products. All of their products are made to promote sustainable, safe, waste-free living, and healthy life.
7)- Forest essentials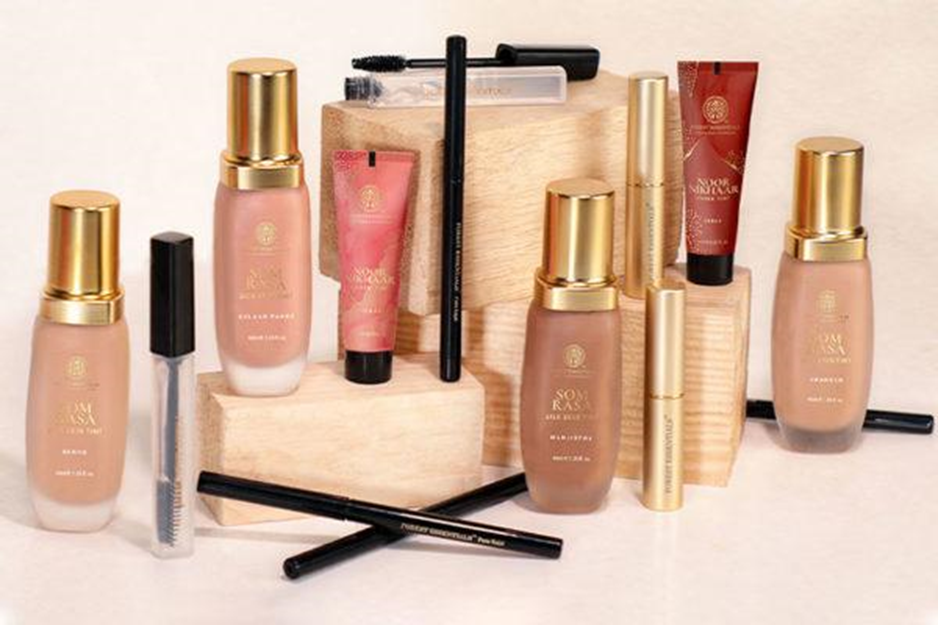 Another great Ayurvedic and sustainable beauty brand is Forest Essentials. The company makes products composed of all-natural ingredients eliminating the use of harsh chemicals. Their products and their creation methods are in compliance with the conventional Ayurveda practices. Their skincare products are made to suit different complexions and skin tones, and they thrive to bring back the old rituals and traditions used for doing makeup and taking care of skin. Besides focusing on sustainable beauty, they also make efforts in the direction of waste management and assuring their products do not contain any preservatives or chemicals. They also provide sustainable beauty products to help you get rid of the issues like dullness, dryness, perspiration, stretch marks, etc.
With the swift growth of sustainable beauty brands in India, it's time for everyone to incorporate the use of eco-friendly products into their life and appreciate these biodegradable products.