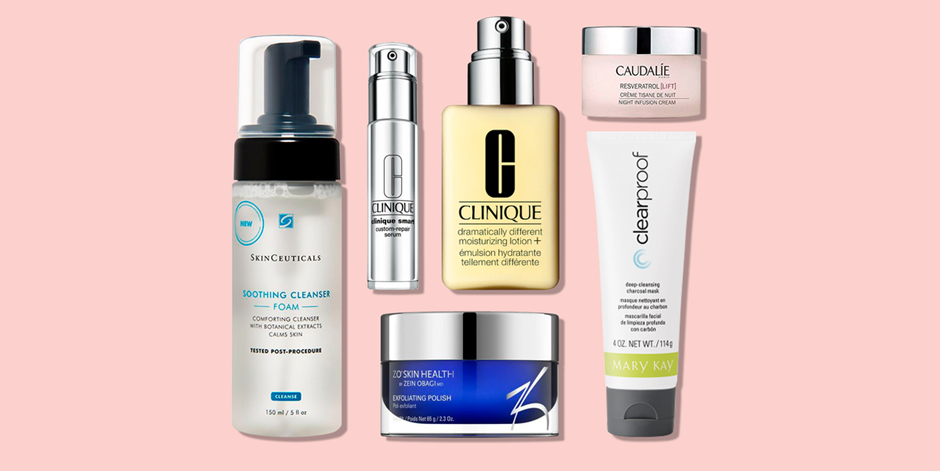 People are gradually gaining affinity with the harmful effects and intricacies that adulterated beauty products bring along. And the only way out of the situation is opting for plant-based and organic skin-care products. As opposed to earlier, there is no paucity of beauty brands focusing on producing plant-based products and solutions.
It is crucial to understand that there is a slight difference between what we call natural products and plant-based products; it is not what the product claims but rather the ingredients inside that help fathom how natural or organic the product is. Plant-based or organic products are products sourced from using synthetic fertilizers, pesticides, genetically modified organisms, etc. Moreover, these harmless natural products are free from chemicals like silicones, sulfates, phthalates, paraben-that leave harmful effects on the skin.
To surmise a product as natural, you have to go into the specifics and know about the ingredients used. Even for the products certified by reputable agencies, it is important to find out what comes under the vicinity of their definition for 'natural or plant-based product. In recent years, there has been a sharp surge in natural beauty markets, with so many brands emerging and claiming to supply organically made beauty products. At the same, the consumers have also started to become more conscious about the products they allow on their skin.
There are hundreds of brands claiming to provide plant-based beauty products with all their marketing and advertising. However, whether knowingly or unknowingly, a few of them are misleading and are misinforming the customers. To make things more transparent and facilitate your search for the best plant-based brands, we have put together the list of some of the most credible plant-based skincare lines.
Amayra Naturals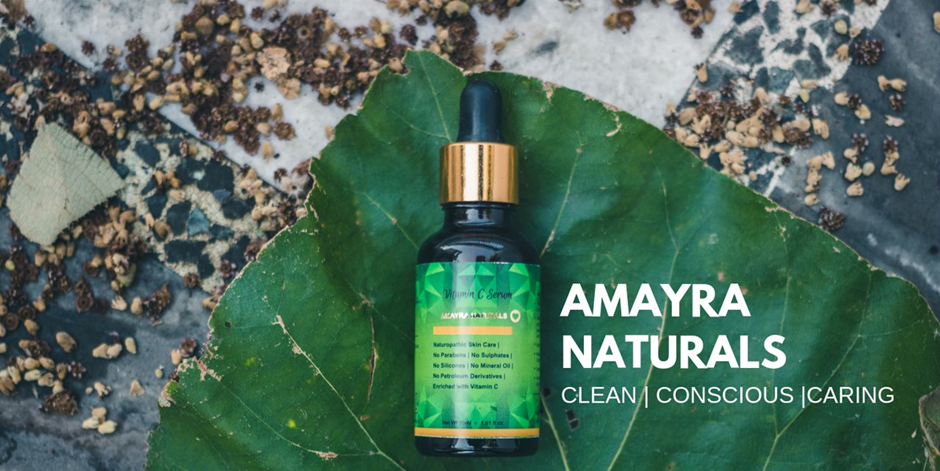 Amayra Naturals is a plant-based skincare brand founded in 2017 by Deepa Chahel- an aromatherapist with extensive expertise in the domain of natural and alternative health science. The company makes the best clean and safe solutions using the traditional methods. The ingredients used are tested for their effectiveness and further, the concepts of green chemistry, and Ayurvedic texts are used for skincare products creation. Their plant-based skincare products are built on the Himalayan concepts as the products are neatly and cautiously packed using sustainable methods.
The primal ingredients they use to make their skincare products are apricot, hemp seed oil, golden turmeric, apple seed oil, and a lot more. They are some of the best brands in India if you want to get eco-friendly, plant-based, chemical, and sustainable beauty products. A few of their best products are-
Ghritkumari Face Hydrating Gel
Bhringraj and Soy Intensive Repair Hair Mask
Oxybenzone Free Daily Wear Sunscreen
Mridyati-Restorative Face Serum
Ilana Organics

This brand is growing in popularity at a fast pace owing to being a recognized and recommended brand by famous beauty bloggers. It is an exclusively organic brand and has something great to offer for all skin types with its kits and combos for a comprehensive skincare regime. Be it the toner, cleanser, face mask, night cream, you can get it all with the surety of them being organic. Amongst all of their high-end plant-based products, some of the widely used by customers are their charcoal mask, tea tree serum, sun protection oil, and many more.
They unequivocally advocate for the transparency and authenticity of their products and claim to supply the ingredients as mentioned in the description of the packaging. They assure the safety and quality of their products and take meticulous care as to where the ingredients they use in the products come from, how they are processed, and refined, etc. The inspiration for Ilana Organics stems from the intent to reduce the damage caused to the environment and supply customers with products made on the premise of sustainable beauty.
Some of their best products include-
Get the Glow Scrub
Celestial Pop
Brightening Skin Serum
Rustic Art
Rustic Art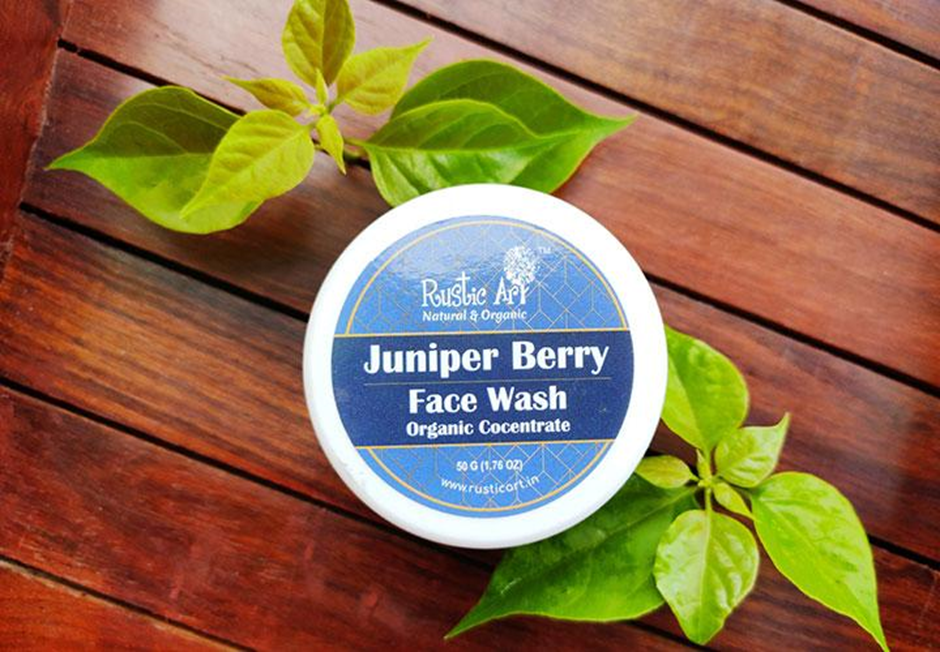 Another trusted plant-based natural beauty brand is Rustic Art. Advertising and supporting a sustainable lifestyle, this brand has a whole range of affordable organic skin care products to offer. What started as a small warehouse in 2010, has now turned into a full-fledged popular brand supplying the best organic and plant-based beauty products around the globe. The products of Rustic Art are utterly chemical-free, unadulterated, and are made keeping in mind the environment and sustainable development. From the wide array of products they offer, their lip moisturizers, lotion, creams, and menstrual hygiene products are some of the best to consider. All of their products are created by giving the environment the priority and ensuring that their methods of production are based on utilizing solar power energy and thus, do not harm the environment in any manner.
Their most-famous products include-
Neem Basil Face Wash
Lavender Massage oil
Sandal and Wild Rose Face Wash
100% Pure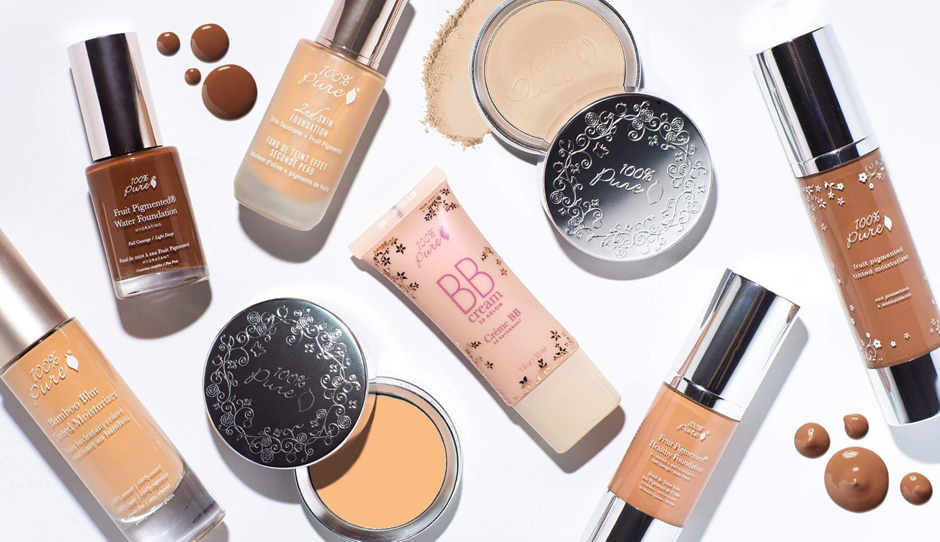 100% Pure is a widely recognized and USDA-certified brand of organic products. Their products are infused with the best nutrients and plant-based ingredients to provide the customers with genuine and sustainable skincare. For dealing with skin breakouts and acne problems, the brand supplies some of the best range of products as their natural facial scrubs and cleansers are extremely reliable for efficient skincare. The company is an all-inclusive shop to serve your cosmetics, personal care, and beauty-related needs. The brand makes completely pure and healthy products, and showcase their love for the environment through their extensive range of sustainable beauty products.
Their most recommended products are-
Fruit Pigmented Cream Foundation
Fermented Rice Water Cleanser
Matcha Oat Face Scrub
Green Tea Water Bomb Mask
Daughter Earth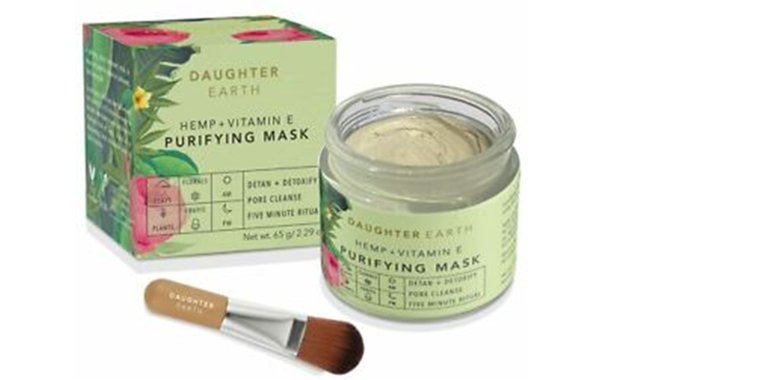 This brand takes the utmost care of the environment and makes the best range of beauty and skincare products using scientific and sustainable solutions. Not only do they contribute to the environment through their eco-friendly range of products, but also spend a considerable part of their profits on planet conservation and other charitable purposes. This skincare organization strives to create the most efficient blend of scientific and Ayurveda with their vast skincare lines. Each formula that they create for each of their products has cross different stages of testing, and only the best of the formulas is selected for making the end-product.
A list of their most-used products-
Phytonutrient Lipstick
AHA BHA PHA Exfoliating Cleanser
Antioxidant Lip Balm
Eternal Youth Rejuvenating Serum
Organic Harvest
These brands sell a wide variety of organic products that you can hardly find anywhere else. Their product range is so vast that you can easily find any combination you are looking for from their shopping list. For creating their plant-based products, they make sure of the natural ingredients like saffron, aloe vera, evening primrose, argan, rosehip, etc. Their lip balms, toners, and face wash ranges are some of the best skin care products to try. To make an organic living and a healthier lifestyle easy, opting for their affordable is the viable option.
A few of their best products are-
Organic Castor Oil
Cranberry Hand Cream
Rainforest-Rinse Off Mask
Kaura India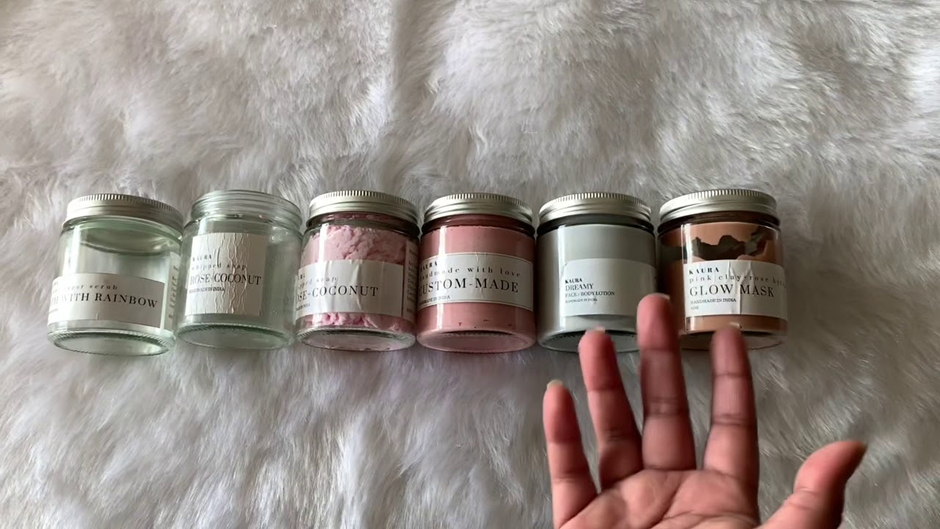 Kaura India is a well-known plant-based skincare brand in India composing a wide range of skincare products. The organic ingredients used in their products are locally sourced. They make handmade and eco-friendly products and have a lot to provide for all skin types, and you can find anything on their site-specific to your beauty requirements. They use natural methods and organic ingredients to make their products. The products are handmade and packed using hands as well. Also, the soaps they provide come in recycled craft paper, so it is not just their products but also the packaging is highly concerned about the environment.
Some of the most-sold products are-
Lavender Whipped Soap
Vitamin C Face Mask
Bath with Rainbow Body Scrub
Your skin deserves to be nourished with cruelty-free skincare products that adorn the planet earth!
By using skincare and plant-based products from such brands, you not only pamper your skin but indirectly support the environment and other great causes as well.